Mapper II is a fully integrated LiDAR at an affordable price. Ideally suited to get point from the middle level vegetation thanks to its 3 echos. With a new ergonomic design and a stream-lined direct georeferencing workflow, YellowScan Mapper II is an excellent solution for your UAV projects with short-time data processing needs.
Robust and reliable,
Turn-key and simple to operate,
Fully autonomous, can be mounted quickly on any drone,
Direct georeferencing workflow for increased accuracy and efficiency of mapping from UAVs,
LAS files generated in only a few minutes,
LiveStation compatible to view your point cloud live,
Camera synchronization for real time georeferencing of your pictures.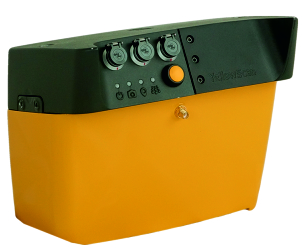 Typical mission parameters
* Precision, also called reproducibility or repeatability, accounts for the variation in successive measurements taken on the same target.     
** Accuracy is the degree of conformity of a measured position to its actual (true) value.