Vx-15 is the long range and high precision UAV LiDAR solution. It is the lightest system integrating the Riegl Mini-VUX and is ideally suited for high precision surveys such as civil engineering. Coupled with the DJI M600 it allows over 20 minutes flight time maximizing your survey production. It is ideally sized for all kind of UAV.

High range for higher security on uneven landscapes and vegetation,
Survey grade precision and accuracy,
Robust and reliable,
Turn-key and simple to operate,
Fully autonomous, can be mounted quickly on any drone.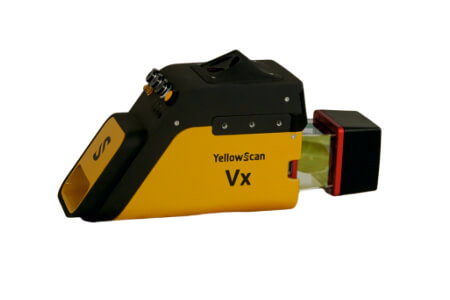 Typical mission parameters
* Precision, also called reproducibility or repeatability, accounts for the variation in successive measurements taken on the same target.     
** Accuracy is the degree of conformity of a measured position to its actual (true) value.