Vx-20 is the most accurate and high precison UAV LiDAR solution. It is the most accurate fully integrated system from YellowScan's product range. It can fly up to 100 m while maintening accuracy throughout the point cloud. Vx-20 is ideally suited for applications that requires sharp and accurate description.
High range for higher security on uneven landscapes and vegetation,
Survey grade precision and accuracy,
Robust and reliable,
Turn-key and simple to operate,
Fully autonomous, can be mounted quickly on any drone.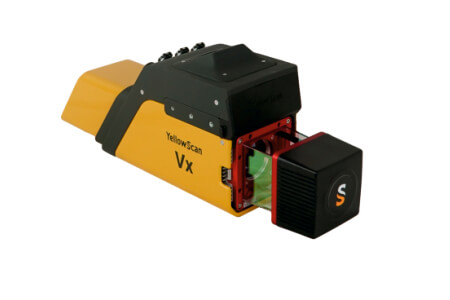 Typical mission parameters
* Precision, also called reproducibility or repeatability, accounts for the variation in successive measurements taken on the same target.     
** Accuracy is the degree of conformity of a measured position to its actual (true) value.