RapidEye is a constellation of 5 satellites imaging from the orbit on 630 km. Satellites acquire imagery in spatial resolution of 5 m in 5 spectral bands. System collects an unprecedented 5 million square kilometers of data per day in 3 visible spectral bands and 2 infrared.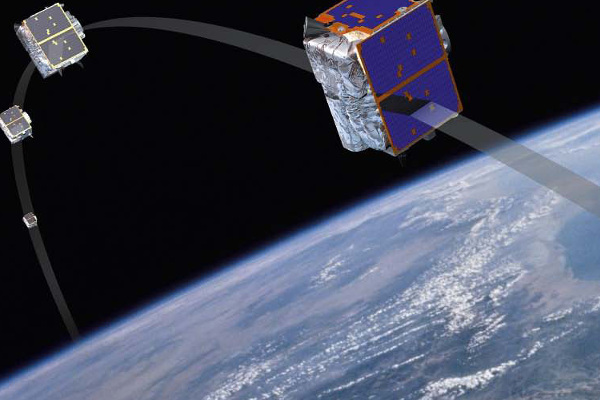 RapidEye Satellite Imagery Products are offered at three different processing types to support the varied needs of the customer:
RapidEye Basic (Level 1B) products are sensor level products with a minimal amount of processing (geometrically uncorrected) for customers who prefer to geo-correct the images themselves;
RapidEye Ortho (Level 3A) are orthorectified tile products with radiometric, geometric and terrain corrections in a map projection;
RapidEye Ortho Take (Level 3B) are orthorectified, bundle adjusted image takes that are larger than the Level 3A products. See Section 3 for detailed descriptions of each image product type.
Specyfikacja
Red: 630-685 nm
Green: 520-590 nm
Blue: 440-510 nm
Red Edge: 690-730 nm
NIR: 760-850 nm