LIDAR Server is the premier web mapping server for LIDAR point clouds. LIDAR Server is built specifically for visualization and desktop delivery of LIDAR data. LIDAR Server provides the rapid delivery of customizable LIDAR visualizations directly from rich LAS point clouds. Leveraging OGC standards, profiles (cross-sections) are possible, as are point information requests, and clip-and-ship for easy point cloud delivery to the desktop.
LIDAR Server can easily and cost-effectively provide LIDAR access to diverse groups of stakeholders via the web, eliminating in many cases the need to clip-and-ship point cloud data and derivative map products. In the cases where the point cloud does need to be delivered to the desktop (seeing the data first is still an invaluable advantage of LIDAR Server) LIDAR Server provides intuitive clip-and-ship tools for desktop delivery that will not be a drain on mapping professional resources.
LIDAR Server is the optimal way to provide stakeholder access to LIDAR. LIDAR Server does not require (although it is almost always compatible with) expensive specialized desktop mapping applications and is compatible with most browser-based map server technologies like Silverlight and OpenLayers, and brings your LIDAR data together with map layers from Bing Maps, Google, and ArcServer.
The ability to leverage LIDAR has never been easier. Increase access to LIDAR using LIDAR Server and get data to those in your organization who need it – hands off and hassle free.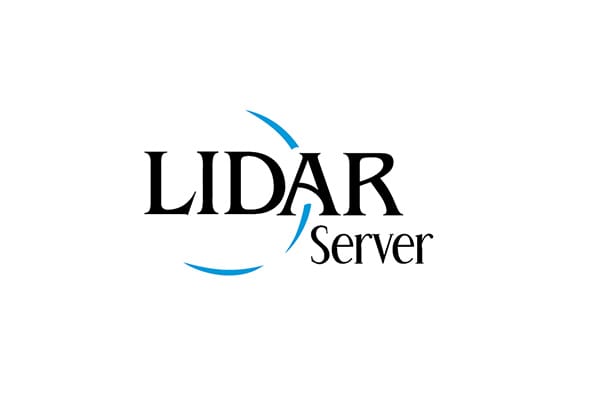 Access and view large data sets via the web
LIDAR Server provides easy organization and management of large LIDAR projects. It also allows for easy viewing and selecting of LIDAR data by providing both a graphical and index list of available data. User selectable base maps allow you to work in the environment most informative and familiar to you and also helps you to easily locate the point cloud data you need.
Multiple data representations including points, TINs, contours and profile views
Not only does LIDAR Server make obtaining the point cloud data you need easier and faster, it also allows you to thoroughly review the data prior to time invested in downloading to your desktop just to realize it does not fit your needs. By allowing customizable on-the-fly displays (i.e. elevation, classification, contours) as well as profile viewing capabilities you can easily determine what to expect from the point cloud data you choose to download or even better be able to answer your questions simply by the viewing the data directly in LIDAR Server.
We invite you to the gallery of Polish cities 3D, where you can see the most interesting architectural buildings captured by laser scanning (ALS) technology from the ISOK project. We also encourage you to use the WMS services available on the gallery page of Polish cities 3D.
Opiekun produktu