The Aleph-1 constellation is operated by Satellogic, a European Space Imaging partner. There are 13 ÑuSats that comprise the Aleph-1 constellation that enable quick revisit times and large daily imaging capacity.  The beta ÑuSats (BugSats) were launched in 2013 with operational Aleph-1 satellites subsequently launching in 2016. The satellites are in a Sun Synchronous Orbit with a 97.5 degree inclination.
With a full fleet, the constellation will provide an hourly revisit time; there is potential for a 300 satellite fleet capable of providing 15-minute revisit time. The massive fleet will deliver sub-meter MS and 25 m HS imagery. MS has 4 bands, while HS has 29; both have the option for value-added layers, are GIS ready and have sensor, geometric, radiometric, and atmospheric corrections.
The Aleph-1 constellation is the perfect balance of frequency and data quality while maintaining a cost competitive value for the user. The data can be applied in large scale mapping with a rapid response, maritime monitoring, daily change detection, precision farming and/or mineral exploration, railroad and utilities monitoring.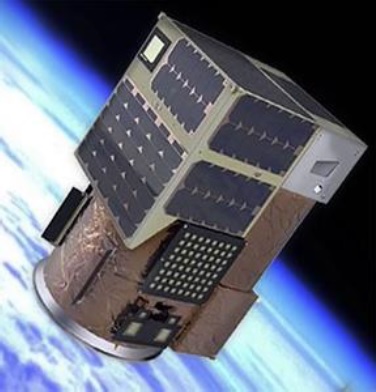 Multispectral images: 0.99 m GSD
Hyperspectral images: 25.0 m GSD
| | | |
| --- | --- | --- |
| | Multispectral | Hyperspectral |
| Band 1 | Blue: 450-510 nm | 462 nm (FWHM) |
| Band 2 | Green: 510-580 nm | 475 nm (FWHM) |
| Band 3 | Red: 590-690 nm | 488 nm (FWHM) |
| Band 4 | Near-IR: 750-900 nm | 502 nm (FWHM) |
| Band 5 | - | 516 nm (FWHM) |
| Band 6 | - | 529 nm (FWHM) |
| Band 7 | - | 550 nm (FWHM) |
| Band 8 | - | 569 nm (FWHM) |
| Band 9 | - | 582 nm (FWHM) |
| Band 10 | - | 595 nm (FWHM) |
| Band 11 | - | 608 nm (FWHM) |
| Band 12 | - | 616 nm (FWHM) |
| Band 13 | - | 670 nm (FWHM) |
| Band 14 | - | 680 nm (FWHM) |
| Band 15 | - | 689 nm (FWHM) |
| Band 16 | - | 701 nm (FWHM) |
| Band 17 | - | 710 nm (FWHM) |
| Band 18 | - | 720 nm (FWHM) |
| Band 19 | - | 730 nm (FWHM) |
| Band 20 | - | 740 nm (FWHM) |
| Band 21 | - | 750 nm (FWHM) |
| Band 22 | - | 760 nm (FWHM) |
| Band 23 | - | 770 nm (FWHM) |
| Band 24 | - | 781 nm (FWHM) |
| Band 25 | - | 790 nm (FWHM) |
| Band 26 | - | 800 nm (FWHM) |
| Band 27 | - | 810 nm (FWHM) |
| Band 28 | - | 821 nm (FWHM) |
| Band 29 | - | 827 nm (FWHM) |
Multispectral images: 5 km
Hyperspectral images: 125 km
https://www.satellogic.com/