RapidEye to konstelacja 5 identycznych satelitów umieszczonych na wspólnej orbicie na wysokości 630 km. Satelity dostarczały zobrazowania o rozdzielczości 5 m rejestrowane w 5 zakresach spektralnych. Szeroki pas rejestracji oraz wysoka rozdzielczość spektralna (3 kanały widzialne i 2 podczerwone) i przestrzenna zapewnia zobrazowania ogromnych powierzchni w połączeniu z krótkim czasem rewizyty. Satelity RapidEye obrazowały dziennie 5 mln km2. Dane z RapidEye przestały być pozyskiwane w 2020 roku.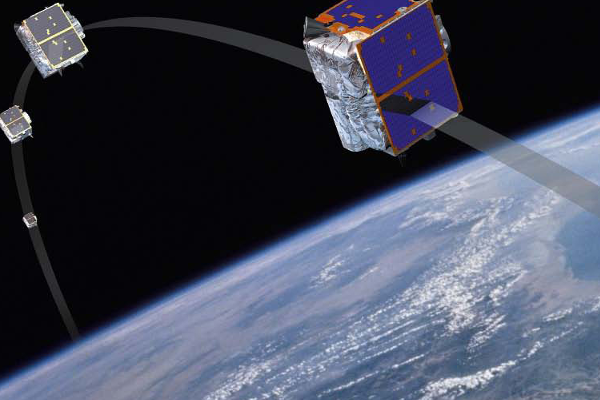 Produkty firmy są dostępne w trzech formach różniących się stopniem przetworzenia:
Produkt podstawowy (1B) – poprawny radiometrycznie i sensorycznie, nieprzetworzony. Produkt posiada pełne metadane, przeznaczony jest do samodzielnej ortorektyfikacji i dalszych analiz.
Produkt Ortho (3A) – arkusz o wymiarach 25×25 km, poddany korekcji radiometrycznej, sensorycznej i geometrycznej. Dokładność zależy od jakości punktów dostosowania oraz numerycznego modelu terenu. Produkt przeznaczony do wizualizacji i analiz przestrzennych.
Produkt Ortho Take (3B) – rozszerza jakość i użyteczność produktu Ortho wykorzystując obrazy multispektralne optymalnie do siebie dopasowane. Produkt 3B to pełnowymiarowa scena, dokładnie docięta, skorygowana i wpasowana wykorzystująca minimalną ilość scen.
Specyfikacja
Rozdzielczość przestrzenna (GSD)
Red: 630-685 nm
Green: 520-590 nm
Blue: 440-510 nm
Red Edge: 690-730 nm
NIR: 760-850 nm
Rozdzielczość radiometryczna