MAPublisher® LabelPro™ offers advanced labeling capabilities beyond those available in the standard MAPublisher Feature Text Label and the MAP Tagger Tool, including a sophisticated and user-friendly rule-based and collision-free placement engine. MAPublisher LabelPro is included in the installation of MAPublisher and requires the purchase of a license to activate it.
The MAPublisher LabelPro engine contains sophisticated algorithms that solve many of the most common map labeling problems such as complex conflict resolution across multiple layers, the ability to specify data as obstacles and the ability to create complex labeling conventions using user defined rules. Generate Label Filters with expressions to fine-tune which attribute information can be considered as a label or obstacle.
MAPublisher LabelPro uses map attributes, rules and styles for labeling which provides a great level of sophistication and control. Map layers may be assigned an order of priority for labeling and set as label obstacles. Labels can be placed on any defined text layers, unplaceable layers can be ignored or placed. Placement rules and styles can be saved to a file and imported or shared over a network.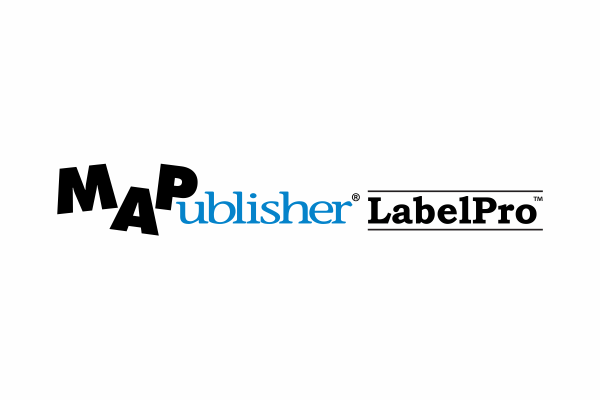 Configuration
Configure which MAP Layers will be labeled and which layers will be denoted as obstacles. Obstacles are map objects that are included in the conflict resolution decision making process that must be avoided when trying to place a label. MAP LabelPro dialog box displays all MAP Layers, label settings, and control in an easy to use interface.
Rules
MAPublisher LabelPro provides users with an intuitive graphical interface for setting up labeling rules. Each Point, Line and Area rule dialog box has numerous label placement options for a high level of label detail and a variety of configurations. Pre-defined default rules are a good starting point out of the box, however customization can make your labeling even better.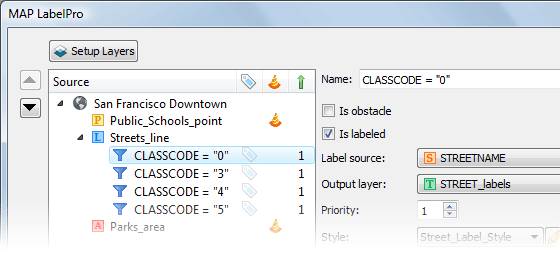 Styles
Maintain label consistency with MAPublisher LabelPro styles. Customize label sizes, fonts and colour. Line styles may also include symbols such as road or highway shields. Save style files and share them to maintain consistency across multiple user projects.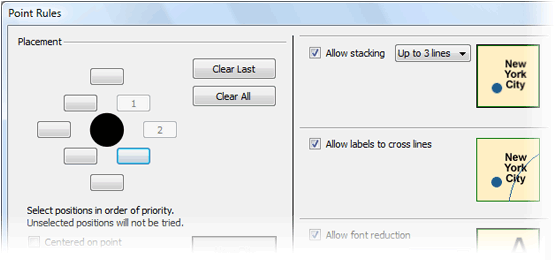 Results
Verify that labels were successfully placed in accordance to the MAPublisher LabelPro configuartion—and placed in either Destination or Supression layers. If no Suppression layer is available, non-compliant text is ignored and is not generated. Once placed, the labels are considered standard text and may be modified using Adobe Illustrator or MAPublisher operations.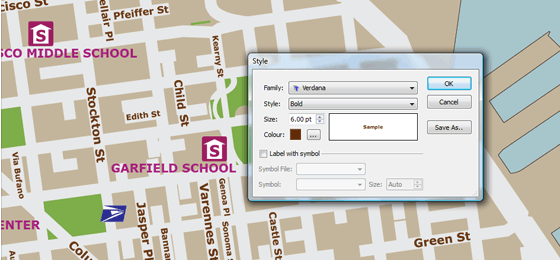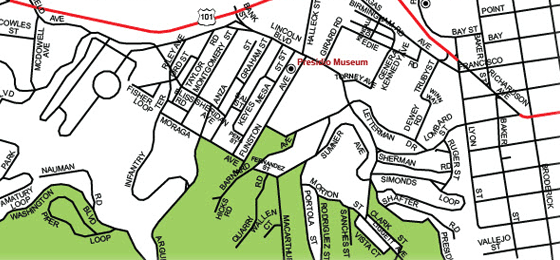 MAPublisher LabelPro Features
Intelligent Collision-Free labeling
MAPublisher® LabelPro™ employs the EZ-Label technology from MapText Inc. Fast, efficient and customizable, it is the best cartographic labeling engine in the mapping industry today, and offers a complete rule-based system for collision-free text placement within MAPublisher and Adobe Illustrator. Save countless hours of tedious post-labeling refinement of your map labels with MAPublisher LabelPro.
Label Filters
Label or obstacle unique values for a specified attribute. Create multiple label filters to perform flexible labeling options. Batch generate Label Filters to create multiple filters with only a few clicks. One of the easiest ways to get detailed labeling results.
Leader Lines
Features are sometimes too small to fit a label in or around it. MAP LabelPro can automatically add leader lines to these features. Specify the ability to cross lines, the leader width and arrow style. Placement is clean and aesthetic.
Angled Placement
MAP LabelPro takes into consideration the dominant angle of a feature and places the label parallel to it.
Stacked Placement
Stack long, one-line labels into multi-line labels. Works great on multiple word labels such as streets, points of interests and densely labelled areas.
Offset Placement
Place labels using an offset or on a centerline. Offset labels above or below a line. Vertical split option places multiple word labels above and below the line and relative to the center of the line. If the generated label only has one word, it will be placed on the suppression layer. A centerline option places labels directly on top of the line.
Font Reduction
Automatically reduce the label size incrementally, when necessary. Each step shrinks the selected font by 0.5 pt. Very useful in densely labelled areas.
Overhangs
Labels are allowed to overhang a line up to a set percentage. The percentage of overhang is relative to the start of the label and the end of the line.
Point Placement
Fine tune label placement around points. Click the placement buttons in the desired order of priority.
Curved Linear Placement
MAP LabelPro can achieve high-quality labels on curved line features. This is perfect for street or river feature labeling
Line Symbol Placement
MAP LabelPro can intelligently place symbols on vector lines. Control the text within the symbol. It includes predefined road shields for Canada and the United States. Include your own symbols to customize the look of your map.
Word Spread Placement
This cartographic labeling convention can be easily achieved by using this option. It works great on street labels and large areas.
Incorporated into MAPublisher
MAP LabelPro is already installed with MAPublisher. There's no need to install further software. Just purchase a license, activate and start labeling.
Save Styles and Rules
Save styles and rules to a file for future use or to share with multiple users across a network or across the country. Importing them is easy as dropping them into a MAPublisher LabelPro settings folder.
License Management
Easily manage license options including commercial,academic, multi-user and floating. Empower multiple users on a network with cost effective network or floating licenses.
Compatibility
MAP LabelPro is available for MAPublisher on Mac OS X and Windows XP/Vista/7/8 versions. *Avenza Systems does not guarantee compatibility with third party font managers for Windows or Mac.