Avenza Systems has made mobile GIS technology available on Apple, Android, and Windows devices for everybody to use. The Avenza Maps app is a geospatial PDF, GeoPDF® and GeoTIFF reader for your Apple iOS, Android, and Windows smartphones and tablets. Easily search for and browse thousands of professionally made maps available in the Avenza Map Store. Interact with spatially referenced maps to view your location, record GPS tracks, add placemarks, and find places.
For the geospatial community, Avenza Maps compliments MAPublisher and Geographic Imager, both of which have the ability to export to geospatial PDF and GeoTIFF. The formats are also supported by common GIS applications including ArcGIS.
Avenza Maps is used by individuals*, companies and organizations for navigation, information collection, and sharing geographic information and knowledge.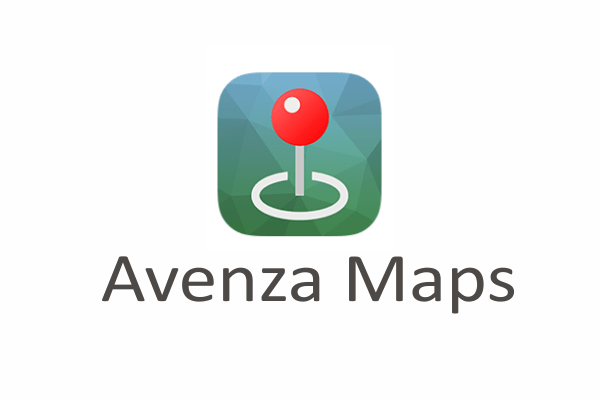 Avenza Maps Features
Read geospatial PDF, GeoTIFF, and GeoPDF® maps.
Browse, preview, purchase and download professionally created maps from the Avenza Map Store, including 1:24,000 scale USGS topographic maps for the entire United States.
Access and load maps through iTunes File Sharing or Android file system or over a Wi-Fi or cellular network. Saved maps can be used without the need for a live network connection (offline).
Quickly view, zoom and pan maps using gestures (pinch, drag and flick, double tap).
View your location on a map using the built-in GPS device (requires iPhone and iPad Wi-Fi + Cellular or compatible Android device).
Plot placemarks, change pin colors, position and label names, enter attribute data and notes.
Track real-time movement with GPS (includes speed and elevation statistics) – save, export and import tracks (as KML).
Use the compass to view true or magnetic north (iPad and iPhone only).
Save placemarks and quickly navigate to placemarks from a list view. Save associated placemark attribute data as KML, CSV, or GPX files and export to iTunes (iOS only), save to SD card (Android only), e-mail or sync with Dropbox.
Import placemarks (in KML/KMZ format) from SD card (Android only), Dropbox or the web.
Display coordinates in a number of systems including Lat/Long (WGS84), Lat/Long (Map Default), Northing/Easting, or Military Grid Reference System (MGRS)/United States National Grid (USNG).
Easily find the coordinates of any location in the map; including the ability to type in a coordinate to search.
View the coordinates of the current position and of any placemark and open it in the Maps or Google Maps app.
Search for points of interest on any map. Places are based on search engine results. Save places as placemarks that can be visible or hidden as required.
Measure distances and areas – save measurements to line data with the ability to import and export lines (as KML).
Optionally render a map in higher resolution (iOS).